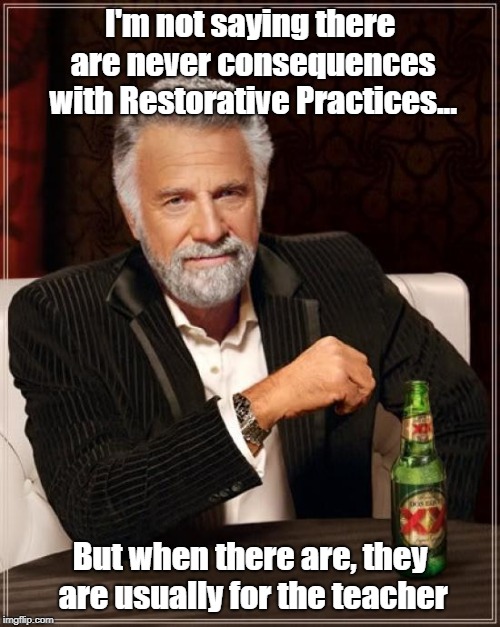 On Wednesday, February 20, the BOE's Student Achievement Committee will meet in Room 36 of Central Office to discuss Restorative Practices, a discipline approach roundly rebuked by much of the staff at schools that have utilized it.
The BFT will weigh in on this issue to BOE members prior to that meeting. Staff members who wish to relay their own opinions or experiences can do so by emailing Commissioner Jen Dube, the Chair of the BOE Student Achievement Committee. Her email is JenniferDube@ci.bristol.ct.us
Click here for an outstanding essay from a teacher who very succinctly explains why more students should be suspended, and how that will lead to less suspensions.
In related news. a bill concerning classroom safety and school climate that is supported by CEA and AFT CT will be introduced soon in the Connecticut Legislature. The bill will be posted here when it becomes available.