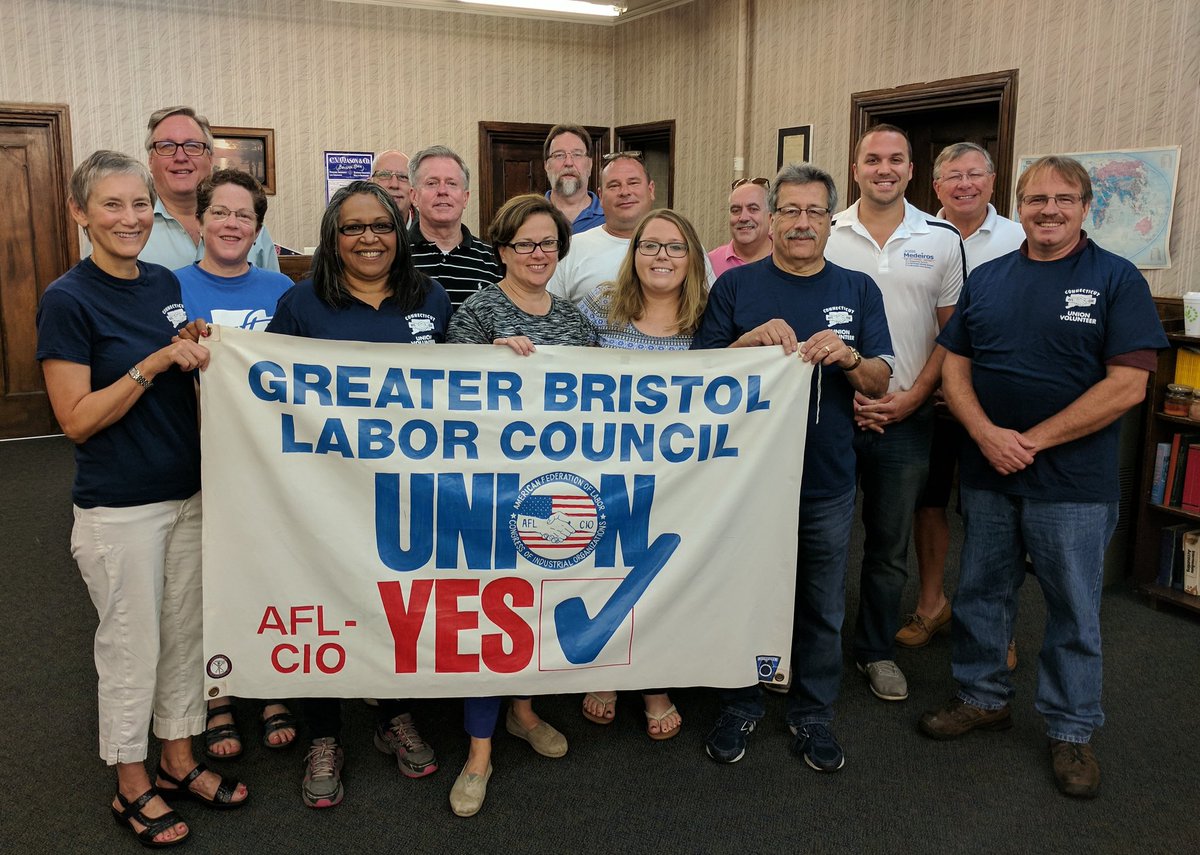 We are again taking to the streets of Bristol this weekend to talk to union members about what's at stake on the ballot in November. Volunteer to "Get Out The Vote" for labor-endorsed candidates for local office who have pledged to put working peoples' interests ahead of special interests.
Spend a few hours Saturday supporting community leaders today who will support us when we need them tomorrow:
WHEN: Saturday, September 23 from 8:30AM to 12:00PM.
WHERE: Walk is being organized from the Bristol Central Labor Chapter (CLC), located at 61 East Main Street in the Forestville section of Bristol.
Volunteers will get training beforehand, head out in pairs, be provided a "script" and a packet of local union members in Bristol to meet with.
Join us on Saturday and help fellow union members vote for a better life this November.
In solidarity,
Teri Merisotis
Legislative Advocate, AFT Connecticut
Jim Vigue
Legislative Advocate, AFT Connecticut