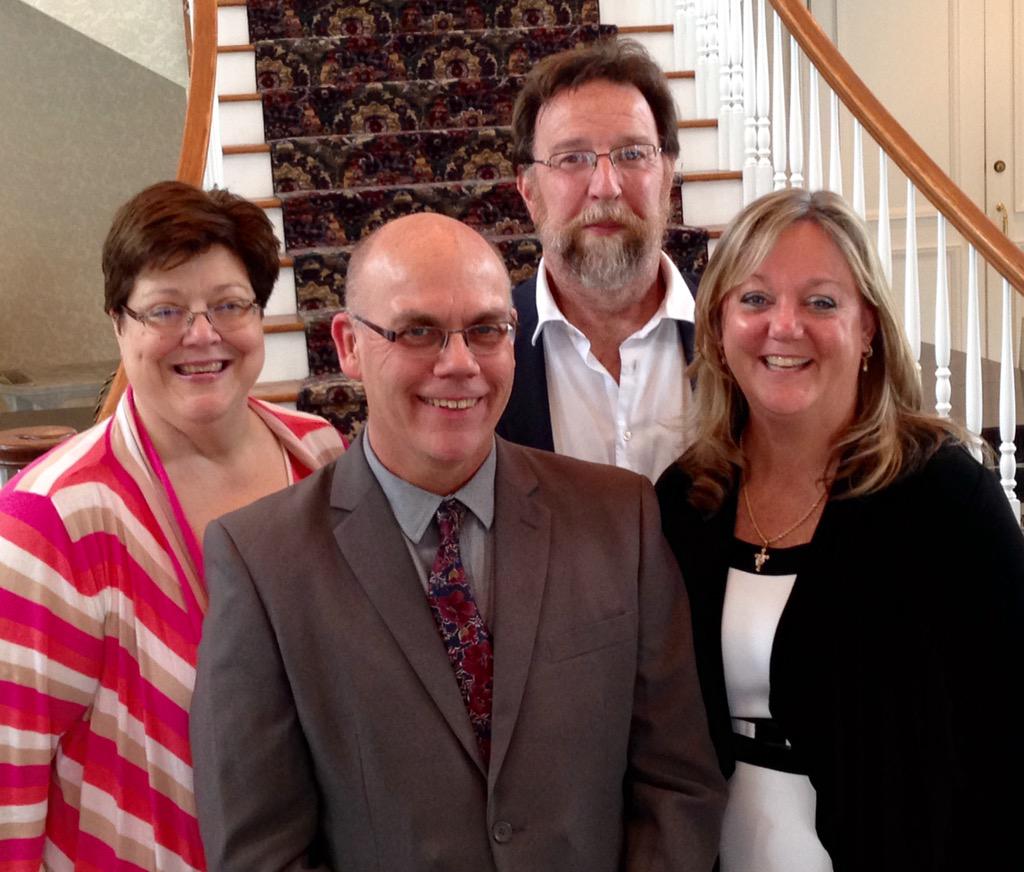 Left to Right: Jean Morningstar, 2nd VP; John Brady,1st VP; Ed Leavy, Treasurer; Jan Hochadel, President
The AFT CT held its 2015 convention at the Aqua Turn in Southington today, and significant changes in leadership occurred. Jan Hochadel will be the new President effective July 1. Currently she is President of state vocational-technical schools, and has significant experience serving on the the AFT CT Executive Committee and various other AFT committees and activities at the state and national level. John Brady will be the new 1st VP, and is currently President of Nurses at Backus Hospital, a new union chapter which he helped found. Jean Morningstar and Ed Leavy continue their current positions at 2nd VP and Treasurer, respectively. The BFT delegation congratulates the winners and wishes them success as they lead us into the future.
The BFT delegation (L to R) Dave Lattimer; Sandy Adams, Ray LeCara, Dave Hayes, Eric Steinfeld, Bob Merrick, Paul Pinette.